LOCAL 303 ARBITRATION ADVOCATES AT WORK

I have established an Arbitration Advocate Committee consisting of Local 303 Arbitration Advocates to review cases that have been denied at the Step 3 level of the grievance procedure. Establishing this committee allows for the Union to identify the weaknesses in any particular case and also allows for most grievances to be expedited through the grievance arbitration procedure.

The Advocates duties are to review cases and provide sufficient data so that an informed decision can be made at the pre-arb level. I will meet with Managements Step 3 designee on said cases in an effort to pre-arb these cases. The pre-arb process is one that provides for the Union and Management to attempt to reach a settlement on cases before they are scheduled for a hearing in front of an Arbitration Judge.

On Friday, February 20, 2015 Local 303 Lead Arbitration Advocate Benito Arazia and Arbitration Advocate Darnell Givens were at the Local Office as part of the established committee reviewing grievance cases. These guys are doing a good job on behalf of the Union members.


---
LOCAL 303 PRE-ARB (WASH-OUT) SESSION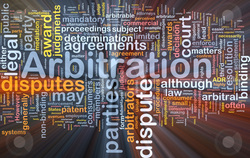 On the week of Monday, June 15 the scheduled Pre-Arb (washout) session between representatives of Local 303 and representatives from USPS Headquarters got under way. I made the decision to schedule the Pre-Arb session because when I came into office we had certain grievance cases that were as old as 1997 and 2006. Most of the cases were from 2012, 2013 and 2014.

The Pre-Arb session lasted (3) days and our representative met on 154 cases. The Pre-Arb session not only brought us back to a current state but it also saved our Local Union hundreds of thousands of dollars that would have otherwise been spend on Arbitration hearings that involve an Arbitration Judge.

The members of our Pre-Arb team that I selected were Benito Araiza-Local 303 Lead Advocate and Branch President of our Santa Ana Branch, Local 303 Vice President and Advocate Juan Torres and Local 303 Treasurer Van Cunningham. They did a great job on behalf of our Local.

Trying to remain current with our grievance cases poses a challenge but certainly nothing that we can't accomplish. I will personally continue to closely monitor the grievances if they have advanced beyond the Step 3 level so as to maintain a current status.

What this means for the membership is that you will not have to wait years for a resolution to a grievance. I will not allow a grievance to sit unresolved for years in our files as had been the case before my election to office.


---
---
ARBITRATION ADVOCATE TRAINING

Local 303 held Arbitration Advocate Training on March 12-13, 2015. The training was conducted by our National Trainers Tim Dwyer and Paul Hogrogian. As mentioned in previous articles, Paul Hogrogian will be sworn in as our National President for the NPMHU as of May 2, 2015. Paul's presence and participation in training our Arbitration Advocates displays his dedication to the representation of all Mail Handlers. It was a memorable experience for all participants.

Assisting with the training of our Advocates were TJ Branch, CAD Manager for the NPMHU, and Don Gonzalez, Regional Step 3 Representative. We also had a visit for our NPMHU Legislative and Political Representative Bob Losi.

Also in attendance were Local 303 Treasurer Van Cunningham, Local 303 Vice President and Arbitration Advocate Juan Torres, Local 303 California State Board Representative David Castillo, Local 303 Nevada State Board Representative Eric Schneider and Local 303 President Javier Valencia.

The training was held at our Local Union Office. The Advocate training was conducted to ensure the Local has an adequate number of Advocates prepared to represent our Mail Handlers at the highest step of the grievance arbitration procedure.