2015 NATIONAL EXECUTIVE BOARD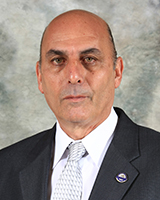 Paul Hogrogian
National President

Paul Hogrogian has been an active member of the NPMHU since joining the Postal Service in the NJI BMC in 1976. In early 2015, the National Executive Board unanimously selected of Paul Hogrogian to fill the unexpired term of office as National President, with that appointment effective on May 2, 2015. Prior to this appointment, Hogrogian has served as the President of Local 300 for more than twelve years.

In addition, Paul has served as the Regional Vice President for the Northeast Region on the National Executive Board for ten years. Prior to becoming Local 300 President, Paul had already served as Vice President (thirteen years) and Recording Secretary for his Local Union.
---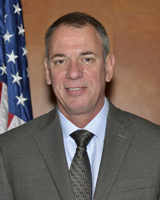 Mark Gardner
National Secretary-Treasurer

Mark Gardner was first elected by nationwide balloting to the position of NPMHU National Secretary-Treasurer in 1992, and was overwhelmingly reelected by the membership in 1996 and 2000, and retained the position by acclamation of the delegates to the 2004, 2008, and 2012 NPMHU National Conventions. As National Secretary-Treasurer, he is chief custodian and has oversight responsibility over the National Union's finances, the Union's books and records, and its extensive computer operations and membership dues billing program. He also serves on the NPMHU National Executive Board -- which is the governing body for the National Union between National Conventions, as well as on the Committee on the Future of the NPMHU -- a strategic planning group which monitors the impact of legislative initiatives, automation and privatization efforts by the USPS, and Union membership trends -- and helps develop strategies for how the NPMHU might effectively respond to these and other pressures.
---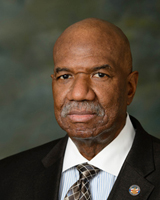 Jefferson Peppers III
Vice President - Central Region

Jefferson C. Peppers III joined the National Executive Board on January 1, 2008.

Brother Peppers began his postal career at the South Suburban, Illinois facility in 1973, transferring after two years to the Chicago Bulk Mail Center. While working there as chief steward, he developed his representational skills and was promoted to serve in various positions such as arbitration advocate, manager of the Local 306 Arbitration Committee, representative for all Northern Illinois Associate offices, and as the Local's OWCP and MSBP representative. He also has served continuously since 1986 on the Chicago BMC QWL Local Joint Steering Committee, and currently serves on the NPMHU National RI-399 Arbitration Team. Jefferson has been the elected Vice President of Local 306 for the past fourteen years, and also was recently elected by acclamation to the position of Local 306 President.


---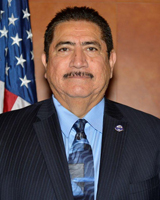 Rudy Santos
Vice President - Western Region

Rudy Santos joined the National Executive Board on January 1, 2008.Brother Santos was hired as a Mail Handler in Phoenix, Arizona in 1977, following five years of service in the Army's 82nd Airborne Division. He has served the NPMHU membership in many different capacities, resulting in his election as Local 320 Vice President in 1987. Rudy served in that position for fifteen years, during which he honed his skills in dealing with the myriad issues presented in the representation of Mail Handlers. Brother Santos was elected President of Local 320 in 2002, and continues in that capacity today. He is an aggressive advocate on behalf of all Mail Handlers, and his skills and abilities were made crystal clear earlier this year when he prevailed in a landmark arbitration case in which he effectively demonstrated a system of abuse by the USPS in the hiring of casuals in the Phoenix facilities. As a result of the efforts put forth by Brother Santos and his team, the Phoenix mail handlers shared an arbitrator's award of over $13.8 million dollars – resulting in individual payments of over $20,000 per mail handler. Brother Santos also has served the National Union well on various projects and committees over the years.


---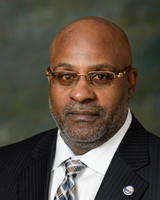 Lawrence Sapp
Vice President - Southern Region

Lawrence Sapp joined the NPMHU National Executive Board on October 23, 2012.

Brother Sapp's tenure as a Mail Handler and a Union member began in 1984. Sapp currently serves as a dual officer for Local 318, both Branch President of the Jacksonville, FL Network Distribution Center (formerly Bulk Mail Center) and State Executive Board Member. He was a charter member of the BMC Task Force. He has extensive experience in representing Mail Handlers in arbitration, in EEO, before the MSPB, and on matters involving OWCP, OSHA, and the FMLA. Beginning in 1996, Lawrence has been elected as a Delegate to five National Conventions.


---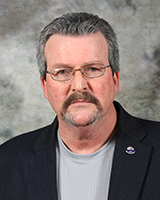 David Wilkin
Vice President - Northeastern Region

David Wilkin joined the NPMHU National Executive Board on May 2, 2015.

Brother Wilkin began his career as a Mail Handler in 1981 at the Rochester P&DC in Henrietta, NY. Wilkin currently serves as the President of Local 309 in Buffalo, NY, a position he has held since 2005. Prior to becoming Local 309 President, Wilkin served two terms as Administrative Vice President in the Rochester P&DC. In 1993, Brother Wilkin was elected to the position of New York State Executive Board Member for Local 309, a position he held until assuming the Local President's office in 2005. David is a seasoned and skilled arbitration and MSPB advocate, as well as a member of the Committee on the Future and the RI-399 SWAT Team.


---
---